The 'Right' Way to Apply Makeup?
---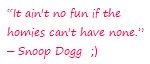 Tell Others About this page...
---

What a difference the right makeup techniques and colors can make! Will it be clear skin, kissable lips, and glowing cheeks...or total mayhem?
This site will give you loads of tips and useful advice. Tips that will make application a little easier and results more polished. You can then get the best out of all those tubes and foundations lining the cosmetics aisle.
Flawless faces are not only for stars who carry professional artists in their humongous wallets! Regardless of whether you use expensive cosmetics or shop from the budget beauty store, with good advice, make up is your friend.
The only thing you really is the relevant information. Sometimes I wonder how so many companies create the products, but don't tell you how to actually use it. Lack of information is the reason why you'll sometimes see beautiful women who's makeup makes them look worse than clean, un-made up faces.
Here's the thing- Applying eye shadow, foundation, or lipstick properly is unlike other way of enhancing your looks. You see results much quicker than you would if you exercise, eat well, drink water, and even cosmetic surgery sometimes. Note that I'm mentioning these, not because they're unimportant...
… Purely to emphasize the role that make-up plays in your quest for beauty.
The more difficult(read as 'willpower and discipline dependent') measures are still essential to looking and feeling good in the long run, while cosmetics give you just that instant extra edge…
If you're just starting to use cosmetic products, it's sometimes a little difficult to know where to start. So this site takes you through all aspects related to makeup. That way you can transition quite easily from being scared of poking yourself in the eye, to sporting an awesome smoky eye on the regular…
How To Go From Zero Know-How To Being Your Own Makeup Hero
Deciding on a look is the easiest part. Going from naturally pretty to 'naturally' whatever you want to be is next.
If what you want to be is someone else, that's a problem. With makeup, you can be a more polished, cleaned up version of you.  The result is reinforced by the feeling that you get when you know you look good. The energy and confidence that comes with that, is the real meaning of 'whatever you want to be'...
It's always so exasperating when one woman wants another's eyes, lips, or face so desperately that they spend their last dime trying to get it! 
A little inspiration is okay, but when you feel like you don't like yourself so much that you'll risk botched surgery and financial ruin on changing, its a problem. 
Rather nip the problem in the bud by learning to work with what you have... 
What you have, is going to be the base for your personal image. Your face is just one component of your personal image, but an important one at that. 
Before creating the look that you want, try a little bit of Preparation. Beauty and makeup are very personal pursuits. To be the most beautiful person you can be, it's best to keep the words of Socrates in mind…

This involves first taking the lines of your face and colors of your skin into consideration. Then all you do is change up your look using different colors and tenchniques. All while keeping these basics in mind.
How To Apply Makeup That Brings Out The Best In You
The path to good results then becomes easier. You use the knowledge you have to choose the right skin products, shape your eyebrows, and decide on the best colors for your face.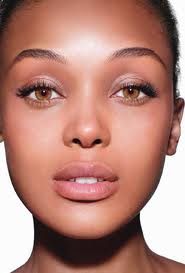 To create flawless looking skin, you need a foundation that will work well with your skin type, and a color that will melt into your skin.
You're not trying to bring a new color to your face, just trying to smooth out the color and minimize imperfections.
Because we all have different skin types and colors, the starting point for a natural looking foundation is knowledge of your type.
For example, if you have oily skin, a foundation that looks radiant on you sister with dry skin, will just make you look oily and greasy...
So start by defining your type, and then find out what kind of foundation and skincare will actually work best with your own skin.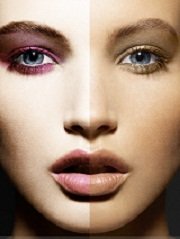 There are different ways to apply different types of foundation and product. Find out the best technique, and you're more than halfway to your perfect face.
I'll often see women with a cakey looking, or flat toned, unnatural face and wonder why they apply so much foundation in the first place.
It's because they don't know how...
Each product usually has a method that will work best to apply it, and if you use your foundation tools right, you'll get more of the results you want.
Now you start bringing out the best in your facial features. You know your face and eye shape, and can trim your eyebrows into their most flattering curve. 
Your brows are like a frame for the rest of your features. They can also have a big impact on the proportions of your face. 
So they can slim it up, widen it out, or just make your features look less or more sturdy... So knowing how to shape them  gives you an immense level of control over your overall facial profile.
Ah, the really fun part!
First find out your eye shape.
It determines the effects that certain lines and colors will have on your face. Knowing it gives you an idea of the best eye shadow placement.
Then you will then be able to apply eye makeup in the most flattering ways possible! This includes the colors that will interact harmoniously with your own eye color.
Now you figure your face shape, so that you can use blush for the effect that you want.
It's like shading in a picture to give it different dimensions and texture.
You'll also discover how to choose the right blush for your skin type and color.
Once you know how your skin color interacts with other colors, you'll be able to choose your lippie with confidence.
No matter what kind of facial features you've been blessed(or cursed) with, THERE'S ALWAYS A WAY TO LOOK AMAZING!
The site is continually updated so be sure to check in regularly as it grows and as improvements are made to the tips and techniques...:)
To Stay Updated...
Sign up for the monthly newsletter with the latest tips and news... I won't send it if here's nothing good for you in it :)...
Mar 13, 15 05:19 PM

Eye Make Up Tips: How to do eye makeup that works with your color profile!

Mar 13, 15 05:06 PM

Use contouring makeup to really sculpt your facial features!

Dec 30, 14 11:42 PM

Lead in lipstick is a great concern for makeup lovers. Here's how to go about deciding on the safety of lipstick…
Didn't find what you were looking for? Search this site...