Poppin! Eye Make Up Tips 
---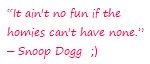 Tell Others About this page...
---
Everyone could do with eye make up tips to help their make their their eyes stand out!  
Originally, when eye shadow was being made, it was with enhancing a woman's eye color color in mind. 
For each color, there are other colors that will flow, and colors that will clash with it.  
Here's how to do eye makeup with the best effect on your eye color. 
Eye Make Up Tips For Brown Eyed Beauty...
Let's start with the most common eye colour- Brown! It ranges from dark brown to honey hues, depending on how much melanin content the eyes have.
Now because dark brown eyes are everywhere, those of us who have them might feel that they're a bit  of a *yaawwwn*....
No, it doesn't have to be so!
You may not be able to achieve that hypnotic, weird, and wonderfully sharp gaze that blue or grey eyes can give you(we'll technically you can with contacts, but I'm talking without divine intervention), but what you can have, is a deeper, more intense look.
The great thing about being a brown eyed girl, is that you can get away with an infinite number of color combinations.
The terrible thing, is that an infinite number of options means just about nothing! At the end of the day, you still don't know which colors to pick! Here are the best that I've narrowed down so far...
In general, dark eye make up is the best way to make brown eyes stand out.
The colour is deep and warm. The idea then, is to make it deeper and more intense. Outline the eye shape with eyeliner that's darker than your skin. It's best to either use a smudging technique for a soft, toned down look with brown eyeliner, and maybe even brown mascara.
Use a bolder eyeliner that is thicker on the upper lid in brown or black if you're going for a more dramatic effect. This is so that most of your eyelid is covered in a darker(although not harsher) color.
If your eyes are dark brown they stand out more when the area around it is dark but warm. This is because lighter colours are more likely to take attention away from the eyes themselves.
For Eyeshadow Colors:
Neutrals (Beige, Browns) are not boring unless they're your only look... This is for when you want to harmonize the colors and look classic.
Deep Blues, Teal, and Darker Purples make brown eyes stand out. The Blue creates the most beautiful contrast. Purples contrast lighter brown eyes, while teal,darker blue-greens will contrast darker brown eyes better. 
Gold and bronzes that tie in with the rest of your skin color will help to keep the area around the eyes muted. Hence increasing emphasis on the eye. 
Hazel Eyes
Hazel eyes interact with the light and can seem brown/gold to green.

Earthy and shimmering hues are great complements for this eye color.

You want to increase the intensity of the eye by deepening the dark colours and bringing out the green and gold.

Deep and golden greens will do this most effectively, paired with clean, soft eyeliner...
Gray eye shadow also brings out the colour of hazel eyes beautifully.
If your skin is darker the same colors will look stunning with a dark eyeliner.
Green Eyes
Your eyes are complemented by icy shadows like blue on women with very light skin. Then warm tones like gold and darker, deeper greens on those with darker skin.
Ultimately though, the best green eye makeup tip topper is red hair and very neutral makeup... The combination is just too sexy... 
Play with colors like purple, while making sure your eyeliner is more prominent for a more dramatic effect.
Grey Eyes
| | |
| --- | --- |
| | Grey eyes are rare, and often coupled with other colors like blue or green.Eyeshadow that brings out whatever other colours you have in your eyes makes them magical. |
If You're Blessed With Baby Blues...
...Or have decided to bless yourself with a pair, you may go either of two ways.
For light complexions, cooler colors like a different blue to your eye colour, and silver will bring out your eyes. Darker complexions can go for warmer colours like gold, browns, and deeper blues.
Whichever colours you choose for your eye makeup can be complemented by a thin, but dark outline of the eyes. So black, dark brown, or dark blue mascara's will work.

Want to find out more eye make up tips for your eye shape? Check out the different types of eye shapes, to find out which you might have. Then how to bring the best out of them.
Then here is a simple evening smokey eye guide that you can follow using your favorite eye popping eye shadow...
There are many more eye make up tips to enhance your overall look using eye makeup. You can opt for more sexy eye makeup, or experiment with beautiful eye shadow combinations.
Now that you have some ideas on how to make your eyes pop, back these eye make up tips up with the right techniques...
Makeup Know How Home
›
Eye Makeup Tricks
› Eye Make Up Tips
Didn't find what you were looking for? Search this site...