Make Up Tools For Basic Makeup Application
---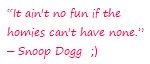 Tell Others About this page...
---
A thousand make up tools but only a handful of products to apply... We will go through the different tools that you will benefit from owning. You will also learn how to organize them for an efficient beauty routine. This is helpful especially if you're a beginner looking to stock your makeup bag.
The right tools make a big difference to the way you apply your products. It's like using a drill to put nails in your walls, instead of hammering them in with a rock. Application will be more precise, with less room for errors.
Aren't make up tools rather more suitable for serious makeup artists?
Here's the thing- a good makeup artist relies on their tools and techniques. That's how they get someone who ordinarily looks like you and me, to look like a star. So the next best thing to hiring a makeup artist for us mere mortals, is to get the right tools for the job at hand. 
Because different faces and skins have different needs, you want to just pick the tools that are relevant to your particular makeup routine. Let's go through the must have makeup tools for skincare, foundation, color cosmetics, and eye makeup.
Skincare Tools
To take off your cleanser or mask and to tone, invest in sponges, instead of just splashing with water, then drying. A sponge gently exfoliates your face during every wash.
It will also cost less than cotton pads and balls. These have to be thrown out after each use. A sponge can be used for two to three weeks at a time if you let it. 
Another similar and even cheaper option is a normal facecloth. I find though, that it can be too harsh or too soft. The sponge is a better bet.
Enter the real professional tools… can we get a little drum roll please…!
Make Up Tools For Your Skin And Lips
Applications on your skin include primer, foundation, concealer, blush, and lip products. The tools you use will depend on the texture of your products, and personal preference.  
Your choice is between makeup brushes, sponges, a beauty blender, or specialized tools such as those for airbrush makeup.
For liquid and cream formulas, you can use a sponge, beauty blender, or synthetic brushes.  For loose powders or beads, you need to get the right type of brush for whatever area you'll be applying on.
Brushes Give You More Coverage
Brushes are the most versatile make up tools because they can be used for both powder and liquid formulations.  They come in a variety of shapes and sizes. You'll find that they can be used for any product application you can think of.
Makeup brushes last long, are hygienic, and you can always find one in your price range.  Note that  the one you want may not necessarily be in your price range ,  but you will always find a good enough one in your price range…
They also help you to cover up more imperfections. 
Sponges For 'Natural' Looks
Sponges are less pricey than brushes, but also less durable. You can keep a brush for years, but a sponge is a sponge.  It will naturally harden, tear, or get dirty with use. 
The good thing about sponges is that when wet, they can be so good for applying dewy, fresh looking makeup. The bad thing is the way they just soak up the makeup, and have to be replaced so often.  I personally love to use a sponge for blending my liquid foundation even when I've used a brush. This is because it gives a good blended finish.
A beauty blender is like an advanced version of a sponge. It'll last longer, and it's especially made to get into the nooks and crannies of your face. It works really nicely when you wet it. Unlike a sponge, it won't absorb much of your makeup. The price can also be very nice depending on where you buy it.
The eye area is probably where you use most of the tools in your makeup bag.
Beginning with the eyebrows, you will need good tools for shaping and filling in. To shape your brows, the most effective ways are tweezing and threading. Another useful tool is a pair of eyebrow scissors for cutting hairs according to our eyebrow shaping guide.
You might think that any tweezers will do but I actually found out otherwise. I've bought a really cheap tweezers(once, when I was a broke student) thinking that they're all made the same.
I couldn't latch any hairs on it without using it backwards...So get good tweezers that are made from durable material, not plastic. That way you get the best result.
For threading your brows, use 100% cotton otherwise you WILL hurt yourself. You'll also look like a mess with red spots and bumps under your brows after you do it.
To fill in, an eye makeup brush is ideal if you're using brow powder. An eyebrow brush, old(clean) mascara wand, or old(clean) toothbrush will do for blending eyeliner as eyebrow filler. It's easiest to just buy eyeliner with an eyebrow brush already attached…
Then you will be curling and lining the lashes. Firstly, to curl lashes you will need a quality eyelash curler that won't pinch your skin.
Then to apply products like gel eyeliner or eye shadow, you will need to use the right makeup brush. A small angled brush or a thin pointy one will do.
Recap
Let's recap on the list of tools you will need to apply makeup. Ignore those for things you don't need to do:
Something to apply primer/ foundation: A foundation brush, stippling brush, sponge, or beauty blender.
Make up tools for brow grooming: Some form of a hard brush for taming those stray hairs, eyebrow scissors, a brush for filling in with powder, and a tweezers or thread.
Other handy tools like wipes, q-tips, and cotton balls for wiping off the makeup and making corrections. These can make life so much easier!
How To Organize And Store Your Make Up Tools Efficiently
To store your make up tools, you will need to organize them in three ways. You need a space for your everyday routine, one for the makeup you carry around with you, and a bag that you can travel with overnight or on holiday.
Everyday Make Up Tool Storage
The biggest(in size and expense) storage method  is an actual dresser or vanity. Perhaps you'd like to install a built in vanity if you're lucky enough! With a dresser you can store makeup on top, and within the drawer. Plus you can even put a nice lighted mirror on it for evening application.
The next level of storage is a make up tool organizer. One that sits on the table and has different compartments for your brushes, eye makeup tools, lipstick, etc… You get pretty, see-through ones, or patterned box organizers.
Make Up Tool Organization Tip: To keep your brushes and tools standing, you can pour beads, beans, salts, or uncooked rice in the containers. That way you stick the brushes in and they stay.
You can also get a little tray, where you will put everyday beauty products. These are cosmetics like moisturizer, primer, pore minimizers, lotion, eye cream, and any oils or miracle jars you may possess. This makes your routine less chaotic.
You'll then know exactly where to find and place all your everyday products.
Then for storage of other make up tools like eyelashes, sponges, ear buds (Q-tips), cotton wool etc. little jam jars and see-through containers work well. They keep them dry, organized, and ready for you to take one when you need it.
You can even get beautiful snack bowls and stands that you like. This makes your routine a pleasant one. It's like eating food from a beautiful plate, you just feel good when doing it.
If you have someone else cleaning for you, or sharing your makeup (sisters, friends, brother…), put labels on your container. This makes it easier for you and others to organize your make up tools. 
Also, a little pretty bowl/ saucer from the kitchen section works well for storing used sponges that you've washed.
Handbag Makeup
What do you use on the go? Wipes, q-tips, eyeliner, powder, lipstick, lip gloss, lip liner, and a lip brush are favorites.
For your handbag, you want to take the bare minimum for touchups so as not to clutter it up… These go in a small bag that fits in your handbag, and can be whipped out in the bathroom for maintenance.
I also like to have a teeny lip bag that houses lipsticks, balm and glosses because they sometimes get lost in the makeup bag…
Makeup Storage For Travel
You need a bag that will house all your makeup in an organized way.  Train cases and larger makeup boxes are useful because they can carry most of what you need. You may also want to own a makeup brush belt if you have a brush collection that rivals that of a busy makeup artist.
It's also great now that most companies are coming out with travel collections that will be easy to fly with. You don't want to take all this makeup and have to leave it behind when you get to the airport.
Take care of your make up tools, because it's the same as taking care of your skin!
Makeup Know How Home
› Make Up Tools
Didn't find what you were looking for? Search this site...