Are You Planning For A Built-in Make Up Vanity?
---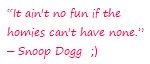 Tell Others About this page...
---
If you're dreaming up a built-in make up vanity for your new home or renovation, detailed planning is key.
As with building anything from scratch, you have to plan to a tee. Otherwise you're likely to overlook small, important details. These can make a huge impact!
The first thing you need to do, even before talking to your architect and builder, is to browse billions of vanities from any source you can!
Okay, maybe just hundreds and thousands…
Why?
Because you need to be very clear about exactly what you want from the beginning. This minimizes all the revisions and changes you'll make in future. It also means you'll be able to budget accurately.
Revisions can be costly. Sometimes decisions are irreversable when the cost(in time and money) of getting re-approved and redrafting plans is not worth it.
By researching, you'll also be able to get most of what you want. This, instead of the architect and builder's choices. They will often make their suggestions based on their own comfort zones, not your needs(especially your need for things to actually be beautiful)!
So collect all your make up vanity ideas and put them together, keeping the important points in mind. Ideas are plentiful on houzz.com, I site that I got positively addicted to while obsessing/ dreaming about a buildJ…
Scroll using the arrows on the bottom right and start your idea ball rolling...

The main points to consider are position, lighting, mirror, basin, storage, and counter tops...

We cover each of them so you can know what's important when planning for each...
Do you have a hard working vanity? Then please share your vanity must haves, and creative makeup vanity with us
here...
Position Your Make Up Vanity For Great (And Free) Lighting
Find a spot that gets ample natural light for your daytime routine.  You'll then be able to see how your makeup looks when you leave the house.
Place it somewhere near a window or door where the user will be facing the natural light source. This could even just be from the side, or in a room that is just flooded with natural light.
When lighting up the vanity, invest in a light that comes from the wall as opposed to ceiling fixtures for a built in.
Ceiling lights cast shadows that that make it a bit more difficult to see how your makeup really looks.
The lights work best at eye level for optimal shadow minimization. So sit down and plan the light fixtures to be at the same height as your face. 
Your electrician must know exactly where these should go. That way they can do the wiring with the frame of the house.
The shades should be white and the bulbs should give off white light. This is because white light mimics natural daylight best.
White light LED's will cost more money in the short term, but save you money on that electricity bill, and help the planetJ…
Mirror, Mirror, On The Wall...
A wall hung or surface mounted mirror is easy peasy… But if you would like to put a built in, full length mirror, it might need a plan….
Will your mirror be behind the cabinetry? Then the cupboard guys should know so that you can install it before that goes in.
Is the mirror a half mirror on a tiled wall?
Then your builder must know to leave that space untiled…
Is your mirror lighted? The electrician must know where to wire the mirror lights…

Are the lights coming out of the mirror, or just next to it?

Will there be a spout coming out of the mirror for you mini sink? Etc…

So plan your built in mirror carefully and to the tee.

Then make sure everyone knows about what it that you want during all this make up vanity insanity!
Plan For Easy  Degunking Of Your Tools
If you can squeeze in a tiny sink for washing and wetting your hands and tools without getting up from your station, do it! Any woman that finds herself doing her makeup at your vanity will bow at your feet!
You have to include this in early discussions so that you are on one page with your plumber before the any walls go up…
Storage And Organization 
Drawers are the first thing you think of for organization, and can be customized as you please.  You can get pull outs that have different types of compartments, pull out baskets, and even small spaces in the cabinet sides to store your cosmetics.
Discuss this with your 'vanity guy' so that expectations about accessories, additions, and even the depths and sizes of each drawer are clear! Yup, the details matter at the earliest stages! 
Know the exact measurements of the drawers so that you don't get a surprise when they're already in. 

You can also rather opt of a flip up lid that reveals mirror from the inside! It's just so brilliant...

You could even have a built in mirror in front of the vanity, with a vanity top that opens into two side mirrors...

Ahh, and surround yourself with yourself…
What About The Surface?
You have a multitude of options for your make up vanity surface. Depending on whether it will be getting wet or not, you can go stone or other surfaces.
There is granite, marble, onyx, or engineered stone for a strong surface. 
If budget is an issue, you can go for wood, or more affordable alternatives like laminate, tile, vinyl, etc... But these are for a water free surface. There are many more options than you'd have for a kitchen because your surface is smaller, and has less to withstand. So there'll be no wine stains, juice, strawberries etc... 
Unless there will be... Then rather opt for easy to clean stone...
Remember, just because you're installing a built in make up vanity, this doesn't mean you can't get a non built-in look. You can incorporate a ready made antique table, or design the drawers and cabinets with legs that make it look like it's freestanding. It all depends on your personal style…
Here are some other ways to put a make up vanity together when it's not built in...
Makeup Know How Home

›
Makeup Tools
› Built-in Make Up Vanity
Do You Have a Great Makeup Vanity?
If you've gotten creative with your makeup station , or have some useful storage tips, please share!
Didn't find what you were looking for? Search this site...