Disclosure
---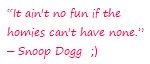 Tell Others About this page...
---
This site is my personal site. It accepts advertising for income receives other forms of compensation. This doesn't affect the quality of the information that is provided within Makeup-Know-How.com pages. 
Why Do I Put Ads on My Site?
It's a great source of income. It, allows me to be useful to you, and receive an income at the same time for writing about something I'm knowledgeable about...
When the availability of the knowledge is supplemented and supported by the right resources, the process works out for you, me, and the financial and technical support structures behind this site…
Affiliates and Google Ads
Google Ads suss out what you'd like, based on what you're reading about, then they serve these ads on Makeup-Know-How.com
I am affiliated to companies that sell products, and hence you'll see their links whenever I mention products that are sold by them. Any recommendations of products that I make are not based on affiliation! I promise I'll never do that to you…
I only accept non-Google sponsorships from providers of high-quality goods or services. I appreciate their recognition and support of this site.
Amazon.com
Makeup-Know-How.com is a participant in the Amazon Services LLC Associates Program, an affiliate advertising program designed to provide a means for sites to earn advertising fees by advertising and linking to amazon.com.
Disclaimer
The information on this site is based mostly on personal makeup application and is self taught. I'm not a makeup professional, although I do try to give you the best information I can find and share.  While the information contained within the site is periodically updated and well researched, no guarantee is given that the information provided in this website is correct, complete, and/or up-to-date.
The materials contained on this website are provided for general information purposes only and do not constitute legal or other professional advice on any subject matter. Makeup-Know-How.com does not accept any responsibility for any loss which may arise from reliance on information contained on this site.
Permission is given for the downloading and temporary storage of one or more of these pages for the purpose of viewing on a personal computer. The contents of this site are protected by copyright under international conventions and, apart from the permission stated, the reproduction, permanent storage, or retransmission of the contents of this site is prohibited without the prior written consent of Makeup-Know-How.com.
Some links within this website may lead to other websites, including those operated and maintained by third parties. Makeup-Know-How.com includes these links solely as a convenience to you, and the presence of such a link does not imply a responsibility for the linked site, its operator, or its contents.
This website and its contents are provided "as is" without warranty of any kind, either express or implied, including, but not limited to, the implied warranties of merchantability, fitness for a particular purpose, or non-infringement.
Reproduction, distribution, republication, and/or retransmission of material contained within this website are prohibited unless the prior written permission of Makeup-Know-How.com has been obtained.