Got Concerns About Lead In Lipstick?
---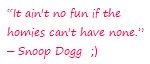 Tell Others About this page...
---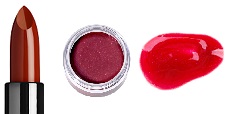 Lead in lipstick seems to be a real issue amongst women who use tubes and tubes every day. Here's the statement from the FDA website about it: 
"FDA has recently received a number of inquiries from consumers concerned about the amount of lead present in lipstick. FDA's studies have found no lead levels that would pose safety concerns when lipstick is used as intended."
Now besides that,   note that the FDA doesn't approve lipsticks before they go to market, only the color additives that are used in most cosmetics.
This means that the overall content of lead and other metals in the lipstick is not regulated.
It's the manufacturer who must ensure that the lead levels are safe.
This leaves quite a bit of room for dubious manufacturers to release dangerous products.
Also, most other countries don't have strict regulations about  the levels of lead in cosmetics.
Why Is There Lead In Lipstick, And How Can It Affect You?
Lead is a heavy metal, and it occurs naturally in some ingredients that are used to make lipstick. Certain color pigments (especially red ones) and mineral oils have traces of lead in them. In small doses these may or may not have a significant effect on you. Scientifically, no 'safe' levels of lead have been established, although lead blood levels of 10 milligrams per deciliter are deemed as dangerous…
In higher amounts, the lead can slowly build up in your body. Lead poisoning is a slow process where lead builds up in the body over time. This can be months, or even years.
The bottom line is: There are traces of lead in lipstick to different degrees. Most lipsticks are deemed as safe to use, but it never hurts to err on the side of caution …
One product that has been proven to contain high levels of lead is Kohl. So if you do use a kohl liner, don't use it too often to minimize your risk.
How Do You Protect Yourself?
You probably don't want to give up your lipstick, but you don't want to get sick either. So there are two things that you can do: Limit your exposure to the lead that's in your lipstick by reapplying it as little as possible.  Otherwise check if your lippie is in these databases:
Skin deep  is a database of specific lip and other products. These are rated on their hazard scale.
Here you will find the amount of lead in lipstick products. 400 of them were tested. Remember that these levels could have changed for the worse or the better since the study was conducted in 2011.
There's no concrete way of testing the lead levels in your lipstick, unless you can take them to the lab and get them tested. So the next best thing is to choose products from the above lists with the least lead content.
The other thing is that product formulations can change any time, so it's difficult to keep up. Once you've found products you like, you'll have to be active if you're determined to keep your cosmetics safe.
Get in touch with the manufacturers or safe cosmetics organizations to get your products on their radar…
Makeup Know How Home

›
Apply Lipstick
› Lead in Lipstick
Didn't find what you were looking for? Search this site...