Makeup Blog
---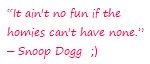 Tell Others About this page...
---
This makeup blog will keep you posted whenever a new page or changes are added to makeup-know-how.com:)
We are still young so there's still lot's of advice, tips,and techniques to cover!
To subscribe to these updates, right click on the orange button, then click on copy url.
Take this and paste it into your rss reader.
Don't have an rss reader? What is rss?
Get clued up on the merits of rss for keeping in touch with not only this feed, but your part of the web...
Mkh Latest Pages- New Or Improved
Eye Make Up Tips For Your Eye Color
Eye Make Up Tips: How to do eye makeup that works with your color profile!
Didn't find what you were looking for? Search this site...