Makeup and Foundation For Dry Skin... 
---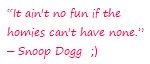 Tell Others About this page...
---
Aaargh! Finding foundation for dry skin can be so frustrating! 
Having dry skin is even worse... That  feeling everytime you move your jaw or smile! It's the worst for me, and I only have dry skin in winter. I can only imagine having to deal with it all the time!
So what you'll find here are a few tips for keeping your skin comfortable, and specific ingredients that the most effective foundation should contain.
As long as you're vigilant in your skincare routine, you'll only feel tightness for the few days that you are either neglegent, or transitioning between products. Which can seem like forever...:)
What Makes Skin Dry?
There are two ways that skin gets dry. Either it's because of external factors, or internal factors.
For external issues like winter weather, there are measures you can take. Then there are also certain ingredients that will relieve that tight, leathery skin feeling in your face... 
Internal factors include skin conditions like eczema and psoriasis, medication you may be taking, malnutrition, etcetera, etcetera...  This is a little more serious.
So you might want to go see your dermatologist or doctor for a proper diagnosis and treatment. They can then help you figure out the cause, and help you deal with it directly...
Skincare Tips For Dry Skin
There are two steps you need to take to fix and manage a dry skin problem. Then, when looking for foundation, you can apply it to a smoother skin surface. 
There is no makeup that can fix dry skin or be applied easily to dry, cracked skin.
So the most important thing for you is correct skincare, and then makeup that will complement your skincare and help your skin out, as opposed to making the dryness worse( e.g Powder foundation)...
Ways To Save Your Skin From External Everyday Causes... 
External factors are those that damage your outermost skin layer, or deplete your skin's water levels.
These are some simple steps that you probably take for granted, but a small adjustment in the way that you treat your skin can make a big difference.
Avoid stripping The Oils That Seal Moisture In
Hot Water sort of 'melts' the natural oils that are on the skin's surface. So even if your cleanser is mild, it can strip the oil off easier if the the water is just too hot... So use water that is just warm, not hot!
Rough towel drying by scrubbing also disturbs the outer layer of skin. So pat, don't scrub.
Stop Dry Air From Sucking Water Out Of Your Skin
Dry  air comes with winter, winds, air conditioning, and indoor heating. Often, those nasty water suckers come as a package! To alleviate the evaporation of water from your skin, put more water in the air. 
You can opt for a humidifier which will infuse your bedroom with some moisture. Then the dry air will use that water instead of the water in your body...
Otherwise, place a bowl of water next to your heater when using one...
 Skincare and Foundation For Dry Skin That Repairs Your Top Layer
Start with the correct skincare.
A mild, moisturizing creamy cleanser that wont hurt your skin
A mild exfoliator without those harsh, big beads...
A good moisturizer with some of the ingredients mentioned below...
When buying makeup, try and go for liquid and cream formulations. They are more moisturing than powder. Before you choose your makeup, look for the right ingredients. Write them down, or bookmark this page on your phone so you can have this list when you next go foundation hunting!
Apply moisturizer straight after bathing/ showering so you can trap some of that water that is left on your skin. It's a simple but effective step to alleviating dryness... 
 Protective Ingredients 
There are moisturizing ingredients in skincare or foundation for dry skin that will form a layer over the surface.
They will protect, and/or keep skin cells connected. This helps to keep moisture in when you're attacked by external factors like wind, dry air, or sun...
The danger here, lies in blocking your pores and creating a zit problem. To avoid this, these should be far, far down the ingredient list or somewhere in the middle. So you'll know that they're there, but not in huge quantities... 
Dimethicone
Petrolatum
Lanolin
Sunscreen 
Sodium Hyalurate
Ceramides
Stea

ric Acid
Water Attractors
These ingredients help suck up the water around you and place it on your skin's surface...
Look for these in both skincare and makeup.
If you want to amp up the water attraction, use a serum with one of these as an active ingredients for maximum effect.
Ideally, use skincare that multitasks. So when searching for foundation for dry skin, try and get something that also corresponds with the ingredients in your skincare...
Glycerin
Hyaluronic Acid
Sorbitol
Butylene glycol

Urea

Propylene glycol

Alpha hydroxy acids
From Foundation For Dry Skin Back To Skincare...
Makeup Know How Home

›
Find Foundation
› Foundation For Dry Skin
Didn't find what you were looking for? Search this site...