Which Make Up Brushes Are Best For What?
---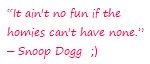 Tell Others About this page...
---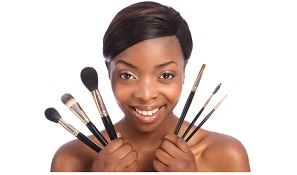 Searching for a make up brushes can be confusing because there are sooooooo many to choose from. The best thing to do, is choose the most important ones according to your own makeup routine.  We'll break it down for you and show you what type of brush is best for each application.
Let's say you use mostly foundation, rarely any blush, and own only one lipstick at a time. Then it would be best for you to get a quality foundation brush, rather than a whole set for other applications.  
Make up brushes are ideal for applying most makeup for a few reasons:
You end up using less of the product. This is because the brush will soak up less makeup than a spunge.
They're more hygienic than other makeup tools.  They are easier to wash than sponges, and you'll also have less contact between your fingers and the products. But sponges are better for blending into a very natural finish...
They're also friendlier on your wallet in the long run, especially if you buy good quality to begin with. 
At first glance, a good brush is fluffy and packed with bristles. If it's tightly packed then you'll see that there's less shedding. Picking off brush bristles off your face is really irritating, and means you're going to need a new brush really soon because your old one just withered away!  
The shape should be domed and the base is also strong and sturdy.
Synthetic vs. Natural Make Up Brushes
A major difference between brushes is the materials that they're made from. The choice is between synthetic or natural brushes.
Synthetic Brushes Are Made From Manmade Bristles
These are fibers such as nylon, polyester, or teklon.
These make up brushes are better for liquid, cream, and gel formulas.
This is mostly because they absorb less of your expensive products.
They're  also less likely to get damaged by the makeup formulas because the bristles are a little stronger than natural ones.
If you happen to have sensitive, allergy prone skin, synthetic make up brushes are your friend! They won't irritate your skin like natural brushes would.  
The con to synthetics is that the brushes can get harder over time. They're also not necessarily easier to clean, but can be depending on what you use to clean them. Normal soap or washing liquid will work well.
Natural Make Up Brushes Are Made From Animal Hair
The bristles used include goat, squirrel, or ox hairs. They're better for powder formulations. The pigment holds well onto the hair so that it can transfer efficiently onto your skin. Natural make up brushes last longer and are more durable than those made from synthetic fiber.
Sometimes you may find that they can even get softer and better with use and good care. They're cleaned using just a little shampoo and water. The same shampoo that you use for your hair…
The con for natural brushes is that they can irritate those with more sensitive skin. You'll be applying your makeup and start just itching all over your face… counterproductive.
Mixed Bristle Brushes 
These are made with a mixture of natural and synthetic bristles. So if you have a strong stand on the products that you use, it'll best to check the material that they're made from. 
What You Want In A Good Make Up Brush Set
Foundation Make Up Brushes
Out of all the brushes, a stippling brush is the one to have.
This is especially if you're looking for good coverage for powder foundation. The one pictured here is the
Sigma F80 - Flat Kabuki TM
It's all fluffy with a flat surface. This brush is good for an airbrushed looking finish because you don't really paint the foundation on, you buff it in lightly.
How do you apply makeup with a stippling brush?
It's really easy to overload a stippling brush and end up putting too much makeup on first contact. To combat this, dip it in the makeup so that only the surface is covered.
I.e. Don't immerse the brush in the makeup or press it in. Just tap it in a little so that only the surface of the brush is covered. Then tap the excess off. This will leave you with just enough product, and allows you to layer properly.
To apply the makeup, you would ideally stipple it, which is just pressing the foundation into the skin. Then  swirl it in little feather light circles to blend, without pressing it onto the skin too hard.
A flat foundation brush (Elizabeth Arden Foundation Brush
) is not as fluffy as a stippling brush.
It's good if it's tightly packed and stiff(although not too much). It's flat in terms of the sides, while the ideal top is a rounded dome shape.
It's good for applying liquid foundation into the little nooks and crannies of the face. The finish can be very streaky if you don't blend properly, so that's one thing to look out for. 
If you use liquid foundation, the best way to do it is to use the foundation brush for good coverage, and then blend it all with a sponge or beauty blender.
For light and natural coverage, skip the brush and just use a blender...
The best foundation brush technique is to apply the foundation in little x shapes, and then blend downwards to finish off.
A smaller version of the foundation brush is a concealer brush. It's very good for getting into the sides of the nose, and for applying concealer to your under eye circles.
An Eyebrow Brush
A brow wand can come alone, or is easier bought attached to your eyebrow pencil. This one is
e.l.f. Essential Eyelash & Brow Wand
and it costs $1.
It's best to spend less on these little tools even though they make a huge difference because sometimes, they forget what they are and start acting like socks! Just disapearing the moments you need them the most. So I usually buy two or three at a time, and keep one in the makeup bag, another in my brush holder, then the other one goes in the storage drawer.
The normal brushes that come with your brow pencil are also sufficient if your brows aren't too wild. Otherwise one with a mascara-like bush head is so much better for taming hairs.
You can also use it to blend color(liner or powder) after filling them in. It's harder than other brushes because it has to brush the hairs into shape.
A substitute for an eyebrow brush is an old toothbrush, or old mascara wand. So if you're trying to be gentle on your wallet, this is the brush to spend less on.
Eyeshadow Brushes
To apply eye shadow, your brush has to be able to hold the color.
Then blend it for a smooth and soft finish.
Now there are so many eye shadow brushes out there, most of which you would only need if you were a professional makeup artist.
To simplify, get a domed brush that's not too soft for applying shadow. The most important thing is to be able to apply and blend the color. 
If you are willing to spend more time perfecting your makeup, you can get different brushes for different functions.

e.l.f. Studio Eyeshadow C Brush

To add on color, a flat tipped stiff brush is best for more complicated applications.

When you're going for bold colors and are using eye shadow with less pigment, the brush will hold on to the color well, thus enabling you to layer it on.

The brush is used by makeup artists because they want to be precise and make really awesome art.

If you're into that, it'll make a difference.


e.l.f. Crystal Blending Eye Brush

On the other hand, a softer, domed brush will work to blend the color more so that the eyes don't look harsh.

It also picks up less color, so that you can have bright color that is still soft and beautiful.

Without blending, your eye makeup loses a lot of polish.

 So it's a really good idea to either use a domed eyeshadow brush or a blending brush to finish off your eyeshadow looks! 
An Eyeliner Brush For Creams And Gels
To apply gel and cream eyeliner, the angled brush is best. 
It's very precise and makes application much easier.
You can also use this to blend your eyeliner, and apply thicker eyeliner with it in a precise manner.  
The angled brush can also multitask for applying eyebrow color/ filler.
The reason this brush is preferable to other eyeliner brushes, is that it can simply do so many things. If you're a beginner, its easy to use. 
Unlike a pointier brush that needs you to be a little more careful. If you can be careful, you are able to graduate to finer tips and and cleaner eyeliner. 
A bent liner brush (Laura Mercier
Angled Eye Liner Brush
) is also easy to use for applying your eyeliner if you need something much thinner and more crisp.
Cheek Make Up Brushes

e.l.f. Studio Blush Brush

e.l.f. Studio Angled Blush Brush

When it comes to applying blush, the less you use at a time, the better.

So opt for a soft blush brush that won't pick up too much color.

The softer the brush, the less blush it will pick up.

You can get a regular brush that is domed and round to apply blush, or an angled one for more precise application. 

The angled brush is sometimes easier to control and blend.
Lipstick Brush
For your lips, a small lip brush will be useful if you want to be precise and extra hygienic when applying lip balm and lipstick.
If you're applying from a tub or a color palate, it's nice not to have to dip your fingers in there every time.
To keep all your make up brushes in good condition, wash them as often as necessary.
When you see the makeup building up, just give it a quick wash, and then place them flat on a surface to dry.
So basically, each function on your face has a corresponding brush. You just choose what you feel is the most important and stock up on those. If you prefer to buy a kit, make sure it has everything you need. 
It's pointless cluttering your bags with useless brushes that you'll never use. Rather buy the best ones individualy. You'll also be avoiding getting a set you need, but finding out that their one brush is not as good as the rest of the collection. 
Makeup Know How Home

›
Makeup Tools
› Make Up Brushes
Didn't find what you were looking for? Search this site...