Autumn Makeup Changes For Your Skin And Look...
---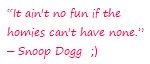 Tell Others About this page...
---
Okay. So there are two things that can be done with an autumn makeup 'theme'. You can take a fallen leaf from the autumn book, and embrace the colors and feelings that come with them...
...Leaves crunching under your feet, birds are scattering, some days are breathtakingly beautiful, while others are just downright depressing!
So you might want to rather choose to get a pick me me up. That's if, like me, you feel a little down because of the transition from sunny weather, to something a little more dreary...
The one thing you can be sure needs to be done- is transitioning your makeup from light formulations, to more moisturizing ones, depending on your skin type. Dry skin needs the most transition because it's more affected by the upcoming dry weather.
Skincare Transitions For Sunless Days...
The first sign of autumn changes to your skin is that dry, flaking feeling... it starts with just a little patch(maybe around the mouth), then creeps on outwards! Stop that creeper in it's tracks and you'll get to keep your soft summer skin...
When the bottles of cosmetics you're using now empty out, start looking for a creamier cleanser/ cleansing milk  and a more hydrating moisturizer formulations. If you know what works for you, keep going back to it...
I have combination skin, so in summer the T-zone gets oily, while cooler weather means a normal t-zone, and dry cheeks and chin area. Oily skin is preferable to dry for me, because it's easier to deal with. Just use the right cleanser, moisturize, powder it up and go!
Dry skin, on the other hand, means being disciplined with a moisturizing mask. Otherwise that tight feeling skin makes you feel a like your  beauty is missing something.  I prefer abundance to lack!
After applying moisturizer, wait a little longer for it to really settle before you apply anything else. This is because you might find that you need a little more moisturizer than you thought after 5 minutes. If you already have foundation on, it's a hassle to touch up your dry spots...
Transition to More Moisture Rich Foundations...
Cold day foundation has to make up for the upcoming dryness of your skin.
So if you're buying a foundation towards the middle of autumn, keep that in mind.
Cream foundations and liquids are better for for dry skin conditions than powder. 
Neutral Autumn Makeup For Eyes
For this look, eyes can be bare, or perhaps the highlight of your look. Cream eyeliners are nice and dewy, but you have a to get a good quality one if you're gonna get any joy... 
If you want your colors to be in the same flow as autumn, then more subdued versions of your favorites should do the trick. Autumn is full of colors that really synchronize and are basically different shades of the same thing. The spectrum goes from around reds to the yellows. So you can take a leaf from the nature of autumn and apply it to your choice of eye makeup. 
How?
Check which autumn makeup colors that are next to your eye color on the wheel are closest to the reds and oranges. The darker versions of these complement the flowing nature of autumn colors. 
If we were doing spring, then the colors opposite to your eye color would flow with the nature of spring. Where bright colors sit next to each other to create a vibrant, beautiful picture. 
Rich Autumn Lips
Ah the best part! Rich, deeply colored lips are staples of an autumn makeup look. They're the colors that you see everywhere when leaves are on the floor and trees look like they're on fire! To really pull them off well though, you have combat two common problems. 
Dry lips, and yellow teeth!
Banish Dry Lips
So first, deal with dryness by regularly exfoliating, then moisturizing your lips. Then, apply balm under lipstick if they're cracked and need some help. Then use a moisturizing lipstick.   
Here's the trick to keeping your lips soft- limit the use of lip balm to the times when you need to really protect and repair them... 
Yup, you read right... When you use lip balm, the lips feel moisturized from the outside, so the message to the brain is" hey, I'm fine! Don't give me any more moisture from the inside"... Then you find that your lips end up feeling dryer, and you end up going through lip balm tubes like a crazy lady... 
So the more time you stay away from balm, means that your lips will be able to produce as much internal moisture as it can. But if that's not enough, you probably need to resort to lip balming...
Deep Lip Color That Doesn't Yellow Your Teeth?
When looking at a dark color,  think  healthy berries and strong popping color as opposed to brownish and dull. 
The popping colors have a blue undertone while muddy ones have yellow-orange undertones.
Whether the actual color is brown, red, orange, or whatever, you'll see the difference when you apply them on your hand...
The Final Step- Blush That Brings Life to Dull Skin...
Read our blush guide to figure out which colors will probably look best on you.
Cream blush is a better autumn makeup option than powder. It's sheer and also less drying. This works because it tackles both the weather, and the deeper coloring that you will probably go for with an Autumn theme.
If you were using brighter colors, the blush might have been too subdued for them. So a sheer blush can contend with the darker lipstick and eye makeup palettes that are more popular in colder seasons.
Makeup Know How

>
Makeup Ideas

>
Autumn Makeup
Didn't find what you were looking for? Search this site...