Navigate That Cream Eyeshadow Lined Slippery Slope!
---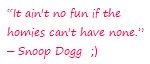 Tell Others About this page...
---
You'll find out how to apply cream eyeshadow to minimize creasing, and make it more intense and long lasting. These are solutions to some of the most common problems with cream shadows.
The joy of creamy eye shadow is that it's the wet version of powder eye shadow. It goes on a little more lighter and smoother, with that dewy finish to your look.
It gives you a sheer finish, which means less color intensity than you would get from a powder eye shadow with the same amount of pigment. Another thing is that it's less messy than powder if you do tend to get eye shadow everywhere when applying.
How to Apply Cream Eye Shadow that Lasts Longer…
As a standalone color, creamy shadows alone for a nice wet look to your skin.
They're really beautiful and dewey and you feel like you should be walking the red carpet...
Until your reflection in a camera lens and realise that it's gone!
Just gone, and all that's left of your red carpet worthiness is a small line in your crease... 
Here are ways to keep it on for longer, and make it work harder for you!
Prime Your Lids Under Cream Shadows For Staying Power
Although you may not have oily skin, you will probably still have to use an eye shadow primer before you apply the eye shadow.
This is because it is most likely to crease without the primer, especially on those hot melty days…
Try
e.l.f. Essential Eyelid Primer
(Sheer-$1) for an affordable fix, or Too Faced
Shadow Insurance Primer
($20) for better staying power and more color.
Another option is to find a long wear, creaseless eye shadow. Even if you do, it will always stay longer if you use a primer beforehand.
After primer, set the cream shadow using translucent powder just to be sure that your shadow will be there at the end of the night...
To apply one color, you can easily use your fingers. For cream eyeshadow patterns with more colors, you will find that a nice, firm synthetic brush makes blending easier and more precise.
A synthetic brush as opposed to a natural bristle brush has a few upsides. It won't absorb the eye shadow like natural bristles would. So it'll carry and place the shadow on your eye easier. This also means that your eye shadow will last longer because you don't have to reapply over and over. It will also be easier to clean.
Dab them on and blend as you go. This is because some are very quick to dry, so you have to be careful to apply evenly. When you want to layer eye shadow, let the first layer dry and then dab the second.
As always, it's better to start small and add more as needed...
Use It As A Base For Powder Eye Shadow
When you put a cream shadow under a similar colored powder eye shadow, the color will last a little longer and be more intense. A good primer will do a better job, but if you have an eyeshadow without enough color in it, this is the way to go...
Use It As Eyeliner
Eye shadows work beautifully as eyeliner when you want to add just a hint of precise color. You can get one pot of eye shadow to work double shift. This helps to save money that could have been used buying different color eyeliners. 
Cream eyeshadow brings a different dimension to your eyes when it's used to line them. It's a lot softer than eyeliner, so it works nicely for someone who wants some soft definition to their eyes.
Candidates for this kind of softness are ladies with small eyes( I know this all too well), and older women who would otherwise look too harsh in regular eyeliner...
Who Is Cream Eyeshadow Best For?
Cream shadow is formulated with dry skin in mind. So if you have dry or ageing skin, this is the eye shadow formulation you want to use.
If you have oily skin, you might want to stick with powder. This is because cream shadow will probably crease on you when used alone. If you just looove the finish though, and want to make it stay longer on your skin, there are ways…
Another factor to take into consideration is the occasion that you're getting ready for. If you're going to be in an air conditioned space, you don't have much to worry about. But if you're going to a hot outdoor event, or are going to be doing a lot of sweating, cream shadow will be an absolute waste! 
Makeup Know How Home

›
Eye Makeup
› Cream Eyeshadow
Didn't find what you were looking for? Search this site...