Do You Actually Need An Eye Make Up Remover? 
---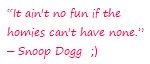 Tell Others About this page...
---
Short answer?  Yes.
A good eye make up remover will get all traces of eye makeup, and won't sting your eyes in the process. Regular cleansers are usually not fully equipped to remove eyeliner and waterproof products.
Without remover, you'll most likely end up with that 'I slept with makeup' eye ring, even after washing your face.  
I've outlined the top four removers on the market according to reviews, and substitutes for store bought removers here.  Nevertheless, if only there was a product that could do it all... Wash your face, wash your body, take off makeup, take of eye makeup, and wash your hair… Oh how simple life would beJ!
Some Of The Best Eye Make Up Removers 
Eyeliner has a waxy base that is difficult to break down with just cleanser or face wash.
It takes it easily off the eyelashes, but then it ends up stuck to the skin around your eyes.
This is because the bonds between the product and your skin- are stronger than the bonds between the particles that make up the products themselves.
What's an effective remover? It takes of all your eye makeup easily, and doesn't sting your eyes or irritate your skin.
Simple huh?
You'd think so, but not all makeup removers are made the same…
Here's a roundup of the top makeup removers according to reviews(At the beginning of 2014). The biggest issue is sensitive skin, and the cash that you fork out on eye makeup removers that don't perform.
Mary Kay Oil-Free Eye Makeup Remover
has a nice price is within the lower to middle range for makeup removers. It works very well for most people without irritation.
Neutrogena Eye Make Up Remover
for when you need a good eye make up remover for everyday makeup. It's not as effective for waterproof makeup, but may be worth the extra few swipes you'll need for the lower price you'll be paying.
Lancome BI-FACIL Double-Action Eye Makeup Remover
also conditions the skin. That's why it will leave an oily residue after you use it. This can be a downer for some people. The biggest downside is that price tag...
Koh Gen Do Cleansing Spa Water
for non irritating, skin loving makeup removal. The water based formula is gentle on sensitive eyes, but is not well equipped for more stubborn waterproof eye makeup. Unfortunately, it's also quite expensive.
Substitutes That Measure Up
Oils: Coconut, olive, and almond oil can remove the eye makeup and won't clog your pores like Vaseline (petroleum jelly) would.
Make sure that you wipe the area with a warm cloth when you're done, or you might find it difficult to open your eyes in the morning!
Baby Wipes: Baby wipes are supposed to be gentle because they're for baby skin, but some are actually not. So look for hypoallergenic wipes.
They're an affordable alternative to eye makeup remover. Especially if you just need to take off a mild amount of makeup.
How to Use Remover Effectively
When applying the remover, first soak a cotton ball with the product. Then place it on your eye for about ten seconds. This will help to dissolve the eye makeup. Then you can gently wipe it off without pulling and tugging on your eye.
Follow eye makeup remover with cleansing your whole face. That way, you don't the problem of residue left by many removers. A lot of them may claim to be oil free, but still leave an oily feeling film.
Makeup Know How Home

›
Eye Makeup
› Eye Make Up Remover
Didn't find what you were looking for? Search this site...