Eyebrow Stencils: Cut Through Eyebrow Shaping Confusion
---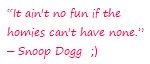 Tell Others About this page...
---
Eyebrow Stencils are a fuss free way of creating your brow shape.
The stencil is just a very flexible, seethrough sheet with the shape cut out and ready for you.
All you have to do is paste.
Making sure that you've got the right eyebrow stencil for your face is a matter of two things. The size, and then the shape that will suit you face.
So How Bushy Should You Go?
Firstly, determine whether you look better with fuller or thinner eyebrows.
If your other facial features are heavy, such as your cheeks, nose and mouth, you will probably be suited by thicker eyebrows.
Usually nature will have already done this for you, but sometimes she may need a little help.
If you have delicate and small features, then a thinner eyebrow will do. Not a pencil line though...
Now this doesn't work according to eye shape. For example, someone with big lips, and a square shaped face will look awesome with fuller eyebrows whether they have prominent, or small eyes.
Perhaps you're coming from a space where you want to portray a certain message about yourself. According to ancient Chinese face reading technique, eyebrows can tell a lot about a person's temperament and ways of thinking.
Thin eyebrows portray a highly sensitive person. So such people are easily hurt or offended.
Thick eyebrows tell of a powerful thinker. Then depending on where the brows thicken, this communicates whether you are a powerful starter of things, or a good finisher.
If you look at pictures of famous scientists- remember your crazy varsity professor? He most likely had those very bushy brows...
Here's a guide as to the best types of eyebrows for your face shape.
Which Eyebrow Stencils Will Give You The Right Shape?
Lets talk about eyebrow shapes. This is to say should they be straight, rounded, or have an arch?
From a make-up perspective, the arch would be the highest point of the brow, and is the point where the middle of your nostril, and your pupil(when looking straight ahead), are aligned.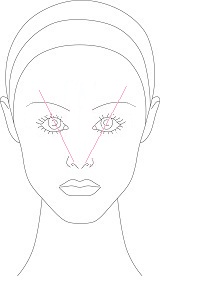 Eyebrows that are mainly straight are said to show that you're faced -pun intended:) with a logical thinker. A person who likes to work with ideas.
Curved eybrows portray a people's person, who mostly turn out to be friendly and likeable. So If youre looking for a sales job perhaps you'd want to create rounder brows for yourself.
Then there are people with very angled eyebrows. These belong to those who like being in power.
The bosses amongst us.
These people are usually in leadership positions because they like being in control.
I have a daughter who shares her father's angled eyebrows, the bossiness I come up against daily is unbelievable! Maybe I should shave them in their sleep and see what happens... :)
A brow stencil set will usually contain many of these different shapes. The question you must ask yourself is which one do I want to be? And which one will look good on me?
Hopefully, you won't find much conflict because the eyebrow that looks good on you, is usually the one that portrays your inner 'vibe' the best...
The Eyebrow Stencilling Process
Once you have found the right stencil, it's time to get shaping.
What You'll Need:
Stencils online:
e.l.f. Essential Eyebrow Stencil Kit
($1)
4pcs Eyebrow Stencil Kit Eye Brow Template Shape Plastic
($2.99)
Liner that Matches your Brows
Eyebrow Brush( or clean mascara wand)
Prefferred Plucking Tool(for either tweezing or eyebrow threading)
Ideally, the brow should begin at a point on a straight line along the side of your nose. This is shown below.
Put The Brow Stencil In Place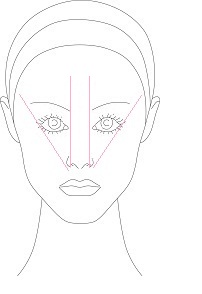 The end of the eyebrow would then be aligned with a straight line from the outside of your nostril.
Mark these points, then place the stencil in line with the inside of the brow.
Isolate And Remove Unwanted Hairs
If you have thin or overplucked eyebrows, you'll probably have to skip this step.
With the brush, you are going to isolate the hairs within the stencil. Brush them all out so that all those outlined by the stencil shape are in the stencil hole.
With the white liner, draw the shape of the stencil in. Any hairs outside of this line will go.
Remove the stencil, then go on to either tweeze the hairs out, or thread them. Remove the white liner after plucking.
Fill In Your Brows
Put the stencil back on, and use the brow powder to lightly fill in the shape. This is for more definition.
Take off the stencil, and check wether you need more definition.
If so, use the liner that matches your brow. This is to lightly line along the top and the bottom line of your eyebrows. Brush the hairs in place, at the same time blending the liner into the brows until it's not visible...
...and voilà!
Perfectly defined brows:)
Shape Your Brows Without Eyebrow Stencils
Makeup Know How Home

›
Eye Makeup
› Eyebrow Stencils
Didn't find what you were looking for? Search this site...