The Best Makeup for Green Eyes ...
---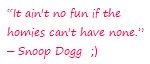 Tell Others About this page...
---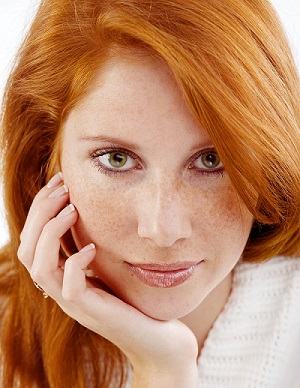 Ginger hair! Not makeup, yes, but the ultimate complement besides makeup for green eyes...
Before I digress, let me pull back into a comprehensive guide for choosing your makeup colors...
Deal With Sparse Eyebrows
Define your eyebrows with a brown color about one shade lighter than your hair. 
If it's too dark, it looks harsh and detracts from the jaw dropping awesomeness of your eye color!
So keep it light but defined.
For blondes, one shade darker will do.
Then you can have natural looking brows that don't compete with your eyes, and don't dull them down.
The Most flattering Color Eye Makeup for Green Eyes
To determine the best eye shadow choices, you will be consulting the color wheel. The color wheel is a representation of colors in a certain order. 
Colors that are opposite to each other, bring out the best in each other. Those next to each other harmonize.
They represent beautiful color combinations in nature...
You can use the color wheel to even co-ordinate your makeup with your outfit and jewelry. Note that I'm not talking about matching, but just putting together colors that look beautiful together.   
You choose colors depending on the effect you want on your eyes. 
You can make your eyes the focus of your face, or you can have them a little bit quieter if you'd rather have the focus somewhere else. (Maybe on your lips if your goal for the date is to get a smooch?:))
Colors That will Make Your Eyes Stand Out 
The best colors to contrast with green eyes are those that sit opposite to green on the wheel.
If You Have Cool Toned Skin And Hair, the range of colors from purple to red will suit you best.
Now red is not a very practical eye shadow color, so you want colors that are close, but not actually  red.
Unless you've got a lot of practice and can mix the red between some other colors, while still keeping it classy...
The right colors would be purple, pinks, magenta, violet, copper...
If You Have Warm Toned Skin And Hair, you move to the warmer side of the wheel into the warm reds and oranges. The range of colors include brown, taupe, bronze, salmon, peach, and chestnutty colors...
You can also use these colors in soft eye shadow to make your eyes pop without being colorful...
Harmonious Eye Makeup For Green Eyes
If You Have Cool Toned Skin And Hair, use colors from blue to green. These are blue, cyan, teal, turquoise, and lighter greens... Theyu will go well with your light coloring.
If You Have Warm Toned Skin And Hair, pair your eyes with golds, greens, olives, and darker greens. Richer colors sit well on deeper skin tones.
Keep Your Eyeliner Light...
Black eyeliner an be harsh for you, so rather opt for browns depending on how deep your complexion is. 
You can also use grey eyeliner, or keep black eyeliner really soft by smudging it. Keep it slightly smokey...
Regardless of the color of your eyeliner, green eyes look so good against a soft backdrop... 
The Rest of Your Makeup...
If you will be highlighting your eyes, it's best to keep all other colored makeup toned down. 
Apply blush that suits your skin tone, but not too much... Never too much because you run the risk of looking too clownish...
There is a huge range of lip makeup for green eyes available to you. The shade of red that complements your shade of green, and your skin tone, will flatter you best.
Wear lipstick that doesn't compete with your eye makeup when you're being toned down. 
So if your eye makeup is intricate, go for pinks and peaches. If you'd like to highlight your lips, go for your choice of red... 
Makeup Know How Home

›
Eye Makeup Tips
› Makeup for Green Eyes
Didn't find what you were looking for? Search this site...