Makeup Tips For Blue Eyes 
---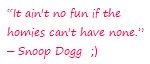 Tell Others About this page...
---
Here are some makeup tips for blue eyes paired with other attributes.
If you look at the color wheel, blue is the opposite of orange on the color wheel.
So depending on the depth of the blue eyes, you're going to be suited by a color scheme ranging from orangey reds, to orangey yellows, and bluish purples, to bluish greens. 
Makeup Tips For Blue Eyes, Dark Features
If you have deep blue eyes that are paired with dark hair, you're looking at darker versions of oranges and blues for colors.
One set will make the blue of your eyes more intense.
The other will harmonize with them and merge into a more beautiful overall picture.  
Here's a summary of your best options.
Deeper versions of oranges, intensify your eye color
Reds and yellows that are tinged with orange intensify 
Dark brown eyeliner instead of black, with room for black liner and thickness in liner
Colors T

hat

wi

ll Make Your Eyes Stan

d Out 
Colors in the family of warm browns, copper(reddish brown), and deep golds  will bring out the brilliance of blue eyes. Understand that orange is the key color for highlighting your eyes, but is an impractical probably ugly color to wear as is when it comes to eyeshadow. 
That's why you choose colors that have hints of orange. Brown is the dark, rich, warm version of orange that translates well onto skin. That's why variations of brown are best to use on deep blue eyes if you want them to pop.
The orange-red colors can more easily be applied on your lips , in combination with warm, nude/brown eyeshadow, or with a harmonious color like blue, which gives a different effect(next section).  

So use the colors on the opposite side of the color wheel in the right places and it will make your eyes stand out.

You may think that bright lips will detract from your eyes but it's not necessarily so.

If paired with versions of brown, you get even more of an impact!
It's the interaction of the colors that really matters.
When you understand which colors work, you can put them together in the most beautiful combinations.
Harmonising M
akeup Tip
s For Blu
e Eyes A
nd Dark Fe
atures
Deep blue, indigo(purple blue), and teal(deep blue green)are the colors that are close to your eye color. They lessen the intensity of your eyes if you want the focus to be somewhere else.
So for example, say you've decided to wear that bright red/orange lipstick, but you want the focus to be on your lips and not your eyes.  Then you tone them down with blue eyeshadow.
When someone looks at them, the eyes will be beautiful, but the lips will command more attention.
Makeup Tips For Blue Eyes, Light Features
For lighter coloring, you opt for lighter versions of oranges, reds, and purples, blues, and greens.  
The less dramatic the colors you use are, the more drama you can give to your bright eye color. 
You also have more leeway to use bright colors, but then the bright colors are best used in the form of eyeliner and lipstick.
A summary of your best makeup tips for blue eyes and light hair and skin:
Nudes, and neutral brow-beige colors intensify your eye color
Blues and greens tone down your look, but look too much when all over the lid
Definitely brown eyeliner instead of black, or thin black eyeliner, blended out 
Use Contr

as
t To I
ntensify
Your eyes naturally are bright on your face, so an easy way to pinpoint focus on them is to define your shape with eyeliner. Just a simple liner paired with nude eyeshadow does the job very well.
For a more glam, dramatic look that's still soft, shimmery browns and neutrals look brilliant!
Eyeliner makes a big impact on the contract because if it's too harsh, it doesn't look as good as a softer, more blended line.  So ensure that you blend your liner, and then tightline for that sharp definition. 
Your best version of a smokey eye that dramatizes your profile is a combination of light golds with brown as the 'dirty' smoke instead of black. A black smokey eye looks unnatural because it's not in line with your light coloring. 
Red lipstick, is also one color that complements the neutral makeup. If you look at the color wheel, the combination of blue eyes, and blonde hair is best contrasted with red.
Makeup Tip

s Fo

r Blu

e
Eyes Th
at Harm

o
nize
For continuity and a naturally beautiful color combo, pair your eyes with different versions of blue to green eyeliner. 
As eyeshadow, a blue lid on you might be a bit too much.
Unless it's combined with some other colors.
So to tone down your eyes and place the focus somewhere else.
The way is through eyeliner, or using the blue/green shadows very sparingly... 
Basically, lighter coloring calls for less fuss. Your eyes are very intense naturally, and need little touches that go a long way...
For more varied color makeup tips for blue eyes, apply your makeup in different types of patterns, and explore your favorite colors in small doses because the less, the better...
Bright colors look good on you so explore them in the form of lipstick, because your lipstick range goes from neutrals, to pinks. This leaves you with pinks, reds, and oranges inbetween...
Which is paractically 90 to 99% of lipstick colors in existence! The other 1% is blue lipstick...
Which you could go for if... you were dared to wear , paid money to wear, or just crazy enough to wear...
Makeup Know How Home

›
Eye Makeup Trickss
› Makeup Tips For Blue Eyes
Didn't find what you were looking for? Search this site...