Your 5 Minute Natural Makeup Routine…
---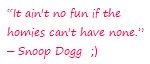 Tell Others About this page...
---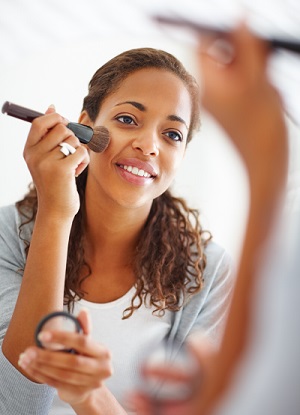 Sometimes, you just don't have enough time for a full flawless natural make up routine. Your alarm didn't go off, kids have been slower than usual, and you really feel like just getting back into bed…
So you need to cut some corners because you still have to have a semi-even skin tone for the day!
The result of this quick routine will be a brighter, more even skin tone, and a more defined eye area.
What You'll Need...
Tinted moisturizer- You can make your own with two parts moisturizer, one part liquid foundation
Highlighter- If your foundation is not a highlighting/ brightening foundation, add one or two drops of highlighter to your tinted foundation mixture. Be very frugal with it because you don't want a lot.
Nude lipstick and/or tinted lip gloss
The Natural Make Up Routine
Step 1: Even Out Your Skin Tone
Mix the tinted moisturizer on your hand and apply all over your face. You can use your hands or a damp sponge.
Tinted moisturizer with highlighter gives you light coverage. It will even out and brighten your skin tone. Even though most flaws will fade, but not be covered.
If you opt not to mix the highlighter in with the moisturizer and foundation, (you'll need to add another minute), but here's what you do:
Apply the highlighter across your cheekbones, from right under your eyes. Then blend it downwards over your cheeks in a triangle shape.
The triangle goes from the inner corner of your eye, to the outer corner, then to just next to your nostril.  Remember that less is more with highlighter. As in, just a drop will do...
Step 2: Line Your Eyes And Eyebrows
Tight line your eyes with brown eyeliner. So you basically just line the top and bottom waterline, and do your best to line the actual lashline. 
Then fill your eyebrows in where they're sparse with the same liner. Use light, brush-like strokes...
Then take a brush and smudge the eyeliner at the lash line, and brush your eyebrows out to blend the liner in.
Step 3: Mascara 
Apply mascara by wiggling from the bottom upwards. Mascara should be the same color as your actual lashes.
This will give you the most natural look.
Step 4: Dab On Some Color
 Finish off with just a few dabs of blush to the apples your cheeks, and then some tinted gloss. Tinted gloss, or neutral lipstick are low maintenance.
Step5: Set It If You Want To
You can set this natural make up with feather-light swishes of powder. That way you get to keep the look for longer. Use a big, fluffy powder brush, in very light circular motions...
Makeup Know How Home

›
Apply Foundation
› 5 Minute Natural Make Up Routine
Didn't find what you were looking for? Search this site...