What Is My Eye Shape?
by Catherine
(Dubai, UAE)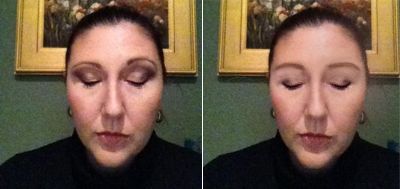 Small Wide Set Eyes
I'm confused! Please help me figure out what eye shape I am!

Hi Catherine

Okay, from the picture I gather small, and wide set.

I've given you an example of how to alter your brows for your shape combination. So that they balance your face shape and open up the eye.

The eye shadow for small eyes can be modified for when your eyes are wide set.

This by extending the darker color inwards, while keeping all dark color confined to the lid...