What Shape Are My Eyes
by Anitka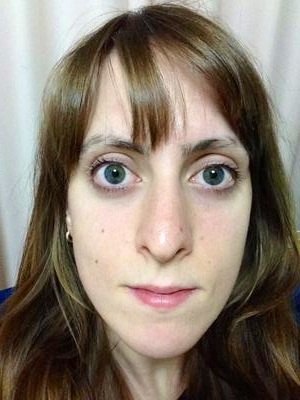 Large Deep Set Eyes
I would love to try different styles of makeup, and I'd love to try out eye liners but every time I do, it just looks wrong and ugly.

I am trying to find out what kind of shape my eyes are so I can determine what would suit me best.
Thank you in advance!

Hi Anitka

When looking at the defining propeties of your eyes, they're big, open and have that crease that makes all the difference in makeup application.

They seem to almost be protruding, but the crease makes me think that this is the result of the size. So use the rules that apply to prominent, deep set, and close set eyes.

Use lighter eye shadow only just to highlight the insides, and darker shadow in general so they don't seem too big. As long as you don't put a dark shadow(like black, or dark blues etc...) along the crease.

Because your eyes are so wonderfully big, you don't have the limitation that most people with deep set eyes have, where they can really only use one color at a time.

Because they're not extremely deep set, and the crease doesn't form too much of a shadow, you have lots of lid space to work with.

You can also try out some horizontal eyeshadow patterns that will look good on you.

For eyeliner, you might like the result of tight lining and apply liner around your eyes as thick as you like. Thicker liner on the top lid will look great.

The last thing would be to groom the brows, and maybe even tint them a similar or slightly lighter color than your hair if you don't mind the upkeep!

Join in and write your own page! It's easy to do. How? Simply click here to return to Eye Shapes Q&A.
Didn't find what you were looking for? Search this site...