Anti Aging Makeup Tips...
---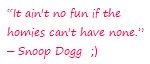 Tell Others About this page...
---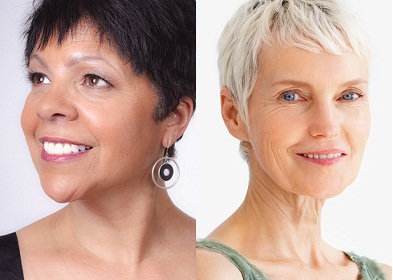 When talking about anti aging makeup, we must go through why skin ages, then how to use makeup while ageing gracefully.This will happen by making the right choices when choosing what to apply on your skin,eyes and juicying up those lips...
Many women have managed to look more youthful with age. Taking care of your skin, and embracing the natural changes that are bound to happen goes a long way to preserving a youthful demeanor.
Although the process can't be stopped, this doesn't mean you can't look good while growing older.
You can also strive to prevent premature ageing, or slow it's appearance. Anti aging makeup won't stop the effects of time, but will complement the skin you have now. Here you'll find out what to look out for when dealing with the signs of aging skin.
What Causes Skin To Deteriorate With Age?
There are two causes linked to aging, although no one knows exatly what causes these skin changes when we age. The first is the natural process that we go through because of time. Then comes the external, environmental factors that we are exposed to.
How fast or slow does the natural ageing process go? This is governed by your genes. Known effects are that skin loses bounce and suppleness, because it produces less collagen and sebum.This leads to it being dry, and so wrinkles form.
This slowdown happens especially after menopause. Apparently nature finds suppleness unnecessary when we're no longer making babies...
Shame on her...
Skin also becomes more fragile because of thinning. So you need more protection from the elements than before. This means that you then have to be more gentle when cleansing, moisturising, and applying your anti aging makeup so as not to rub too much or tug on it. It also means you have to be more vigilant with the sunscreen.
External factors include sun exposure, and lifestyle habits. Harmful ray exposure can cause free radicals, and 'age spots'. Bad habits like smoking, bad nutrition, and stress will take away from the good functions of your skin.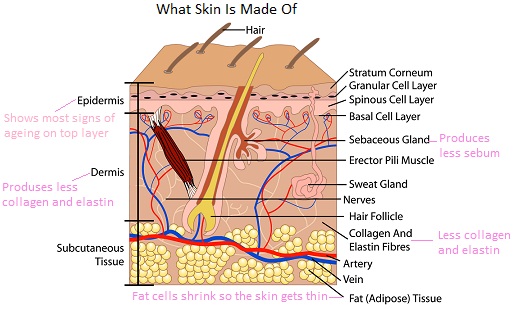 What To Look For In Anti Aging Makeup
What can your anti aging makeup do for you? It can even out the skin tone, and bring some colour and and vibrance to dull looking skin.
Remember though that makeup is temporary. If you want your skin to stay healthy, it's best to cultivate healthy habits as early as possible.
I've recently taken up a lifelong habit copied from my grandmother( she has great skin!).  And it's drinking a huge glass of water or two before I go to bed. I don't know if it's my mind playing tricks on me, but my skin is looking radiant!
:) I'm not lying, I actually consider this an anti ageing secret you're now privy to...
So go ahead and drink water... Feed your body, and therefore skin, with nourishing food. Slather on the right moisturiser and sunscreen for suppleness and protection, and exercise on a regular basis to stimulate those cells.
These are the simple key ingredients that'll keep skin from ageing faster than it should.Not as easy to keep up with as buying anti aging makeup, but worth it in the end...
Now turning to the labels on your makeup, there are a few ingredients that will help in keeping your skin looking good.
When checking for these ingredients, the best sign that you can look for to see if they're in a high, effective concentration( besides calling up the company to make sure...) is to check how high they are on the anti aging makeup ingredient list. This is because ingredients are usually listed in order of concentration in the mixture.
Skin Protection
Sunscreen will protect the skin from harmful rays that can penetrate it and help form free radicals.
Anti Oxidants are mostly in the form of vitamins such as Vitamin A, C, and E. They help to stop free radicals from destroying skin cells plus they'll nourish your skin. You'll find that these are very common in anti aging cosmetics.
Tackle Wrinkles By Hydrating And Plumping Up
Pro-Xylane is a sugar protein that helps stimulate the molicules that hold water in the cells. This keeps skin plump as a result.
Peptides are proteins that tell your skin that it has lost collagen and needs to make more. The most common peptide in anti aging products is palmitoin pentapetide or matryxil. The peptides also work to help get rid of damaged collagen.
Hyaluronic Acid(HA/ Hyaluronan) is already present in your body, and decreases with age. It keeps skin hydrated by holding in moisture between cells. There's no proof that the amount in anti aging makeup can make a difference to your skin, but in concentrated amounts, it can be effective. That's why it's sometimes used as an alternative wrinkle or lip filler over botox.
Apply a serum, like
Sevani Hyaluronic Wrinkle Defense Serum
or
Nutra-Lift Hyaluronic Serum
under your makeup if you want a significant hyaluronic boost...
Encourage Skin Renewal 
Alpha Hydroxy Acids(AHA's) work as exfoliants on damaged skin. Remember though, to always use sunscreen when using products with AHA's. Don't confuse them with Beta Hydroxy Acids, which work better on oily skin. Rather than in anti aging makeup, which is meant for drier types of skin.
Create Illusions
Light reflectors sit on the skin, and bounce light off it. This gives you a bit of a glow and detracts from wrinkles. You can find them in foundation, or highlighters that you can dab on strategic sections of you face like cheeks, chin, and nose bridge.
When choosing colours for your makeup, keep in mind that dark colours make things look smaller, while light colours(not bright) expand...
How To Apply Makeup In A Way That Complements You
With age, the lids may begin to droop, plus the skin bacomes thinner. So the application technique and tools for your eye makeup have to change. When you've been doing your makeup a certain way for a long time, its easy to end up with an outdated look.
It's even easier to disregard the little changes that you've noticed creeping up on you. Make no mistake though, changing your makeup does not mean looking older. This will actually keep you updated, and make you look and feel more youthful and fresh.
Anti Aging  Makeup Solutions For Skin
After cleansing the skin within your anti aging skin regimen, moisture is critical. A moisturiser with skin nourishing properties prevents it from drying out during the course of the day, and this means less pronounced wrinkles.
The next step is a quality primer and concealer. Primer creates a layer on top of the skin that fills in fine lines,and pores. This prepares a smoother surface for your other makeup to go on to. 
Concealer is for blemishes that you really really want to get rid of. Use very little of it on necessary places. 
Keep in mind that anything heavy on you face will look bad... So whether its concealer, or foundation, put on as little as you can, with the lightest texture possible. Make it light by mixing it with moisturiser if you have to...
The deeper those cracks, the lighter your makeup should be. Enjoy your laugh lines and think of them as wisdom and happiness storage :)
Then the foundation There are many anti aging foundations out there so you just have to test the ones with the ingredients mentioned above to find the right fit. If you've done the concealer right, you might even be able to get the job done with a tinted moisturiser...
Don't forget to keep in mind the right undertone and texture for your foundation.
A creamy/ dewey textured blush as opposed to powder will perk up the skin and help to bring a glow to your face. A cream is also more transparent/ sheer so you'll be able to apply it very thinly...
Blush is an anti aging makeup feat in itself!
Shape Your Brows For Definition
Begin by defining your eyebrows as they tend to become sparse and thin out. Fuller eyebrows give more sturdiness to the face...
After shaping the brows,  fill it in with brow powder or the pencil itself in light, hair-like strokes. Then brush the whole brow with a brow brush( or old toothbrush). Brush until they look very natural and unlined...
Please don't just draw a line across them! This goes beyond ageing. It's more in the 'tackying up' category.
'Tackying' may not be a word, but I think it fully describes what some women like to do to themselves when they don't know better...
Keep Your Eye Makeup Nice and Soft
Start with eyeshadow after moisturiser and concealer for any under eye circles. Blend lightly from the inside out, using dabs and avoid pulling on the skin. A shadow with a nice creamy texture is best when applying it onto dry skin.
Now not all cream shadows are made equal so you'll probably have to try on a few testers before settling on one. It can end up collecting in little creases and lines. Use a brush to apply the cream eyeshadow, this way you can blend it in better. Cream shadow also get well blended when using your fingers. Your pinkie to be more precise will work...
When choosing colours, try going for a subtle version of your favourite colours. This is especially if you are into brighter colours. And by subtle, this is not to say darker or boring. Just not shiny and more neutral(saturated) version of your chosen hue. 'Anti aging makeup' is not necessarily brown, beige, or not there at all...
Blend Your Eyeliner So That Your Eyes Don't Look Too Harsh
To line the eyes it's best to keep it clean. Apply a soft pencil liner on the waterline on your top eyelid, just under the lashes. You can stop here if you want, because this gives you enough definition, plus it elongates your lashes.
To take it further, carefully make a crisp line above the lashes, and get as close as possible to the lash. Then blend it out with a brush. Making it a bit thicker on the outer edge of the lid makes the eyes really stand out.
For the bottom lid, you can skip dark eyeliner altogether. If you prefer lining the whole eye you could perhaps line and definitely blend the eyeliner into a shadow. Just a thin, shadow can make for good definition...
Then definitely top the whole thing off with generous lashes of mascara.

Mind you, not so generous that the lids look heavy. Two or three coats of a 'volume enhancing' mascara should complete the magic!
For more eye makeup looks, check out some techniques for applying anti aging makeup on hooded eyes, while still keeping in mind the right products and techniques for anti aging makeup effects.
Lip Plumping Effects
To prepare the lips for some juicy lipstick, moisturise with a good balm of your choice. Vaseline is also a good lip balm... A trick you might try for a lip lift, is to line the outer area with concealer.
Then line the lip with a creamy testured pencil liner that is the same shade/ as close as you can get to your lipstick shade. This will help define the lip a bit more, and keep the lipstick from seeping into any lines.
If you're going for a neutral lipstick colour remember that this is NOT the colour of your skin. Choose a colour that is the same colour as you lips. Top it off with some clear gloss and you're good to go!
Now fuller lips are not necessary for looking good, but moisturised lips are. So if you'd like to skip the lipstick and just go for a tinted gloss, get one that also moisturises for beautiful lips...
Makeup Know How Home

›
Find Foundation
› Anti Aging Makeup
Didn't find what you were looking for? Search this site...