Makeup for Brown Eyes That Pop!
---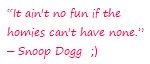 Tell Others About this page...
---
Sussing out the right makeup for brown eyes can be long if you use trial and error... This is because brown is such a neutral color. So it seems as if there is an endless array of colors and styles to choose from.
Finally, you can take a break, because among these, lie a few key colors and techniques that will easily make your eyes stand out.
You will learn about combinations of eye makeup that will give you the best looking brown eyes in a room of thousands!
Define Your Brows
When you want to highlight your brown eye color, the key most of the time will be dark colors.
When using these, you'll want to ensure that your eyebrows are well defined.
If they're too thin, the onlooker sees all that empty space underneath them. This, instead of bringing the focus onto your iris and eye shape...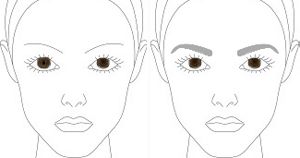 Look at this face and see which face holds your attention. The brows don't have to be thick.The exaggeration is just to show the effect of definition in the brows, when all else is equal.
The Most flattering Color Eye Makeup for Brown Eyes

There are shadow colors that will do your the most justice.  These can be used alone, or together to create the most beautiful color palettes.
Here are the top three colors to use when applying eye makeup for brown eyes. These colors can be used understated.  They are best used though, in their metallic and pearlescent forms.
A Tip For Wearing Any Eyeshadow Color You Like...
Get a dark brown or black (preferably cream because it doesn't give you deep color) eye shadow to use as a base for all your favorite colors. You can even use your regular eyeliner as well...
This will deepen the hues and give them the darkness you need to make your brown eyes shine…
If you're going for other eyeshadow colors beside those mentioned in the top 3, use your skin color, hair, and general color code to guide you. 
The Magic of Eyeliner and Mascara
Black eyeliner intensifies the look of brown eyes.
It's probably what you use on a daily basis.
So when you really want the eyes to stand out, make the liner a little thicker, and make sure to tight line.
This means lining the rim just under your top lash line, and above your bottom lash line...
Black eyeliner is actually the reason why people think that brown eyes can carry any color.  It's because you really can pull off any color you like- as long as it's lined with black...
When you do use the eyeliner, you have more leeway to co-ordinate (not match) your eye shadow with lipstick and your outfit.
You can also use the other two colors that enhance brown eyes in combination with other colors. These are blue, and gold.
Because black is brown eyes do best with darker eye makeup, a mascara that darkens and elongates the lashes is paramount!
Evening Eye Makeup for Brown Eyes
When it comes to evening makeup, you have to take the same colors to just a level higher. How you do this? Use versions of your favorite colors that have more of an impact...
Makeup Know How Home

›
Eye Makeup Tips
› Eye Makeup for Brown Eyes
Didn't find what you were looking for? Search this site...