What Shape Is My Eye!?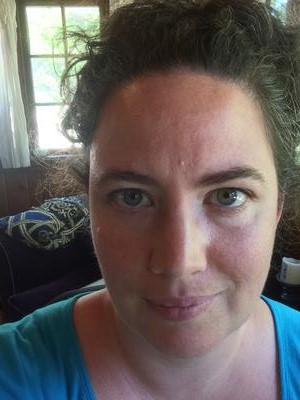 I have never really been into wearing makeup, but I'm turning over a new leaf this year (and I'm 40 now so...)

What shape is my eye!? Any tips for my shape? I was guessing close set, somewhat hooded? Thanks so much for any info!!

Hi,

Ah a new leaf is good, it means growth:)!

The linear shape seems round but the biggest impact is had by the lids, which are hooded.

They're also perfectly spaced, not really that much close-set. You could go either way with your makeup colors using different patterns for both close set, and wide set eyes.

Also, because your eyes are hooded, different eyeliner style will help you change it up if the eye shadow is always disappearing into the fold!

P.S. I really love your eyebrows, please don't allow anyone giving you a new leaf makeover to take them away:)!
Join in and write your own page! It's easy to do. How? Simply click here to return to Eye Shapes Q&A.
Didn't find what you were looking for? Search this site...